2012 WINNERS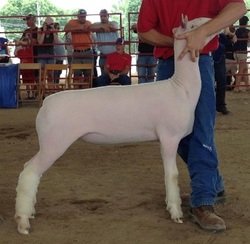 All American Jr. Show
CHAMPION DORSET MARKET LAMB

---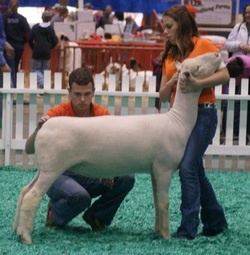 Kansas Jr. Livestock Show
CHAMPION DORSET EWE

Kansas State Fair 4-H Show
RES. CHAMPION DORSET BREEDING EWE

---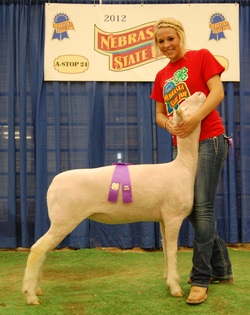 Nebraska State Fair 4-H Show
CHAMPION WBI MARKET LAMB


---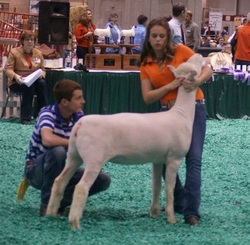 Kansas Jr. Livestock Show
RES. CHAMPION DORSET EWE

NAILE Jr. Show
2nd Place SLICK SHORN EWE LAMB
---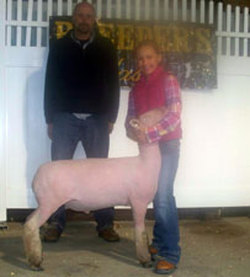 Breeders Classic Show A
3rd OVERALL and CHAMPION AOB (Southdown)
---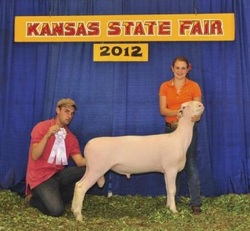 Kansas State Fair Open Show
RES. CHAMPION DORSET RAM
---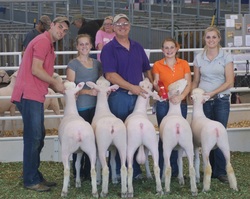 Kansas State Fair
1st PLACE BREEDER'S FLOCK


---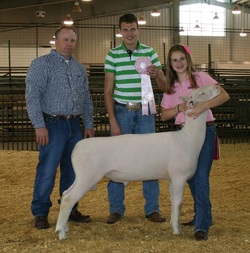 Great Plains Regional Jr. Dorset Show - Tulsa State Fair
RES. CHAMPION RAM
---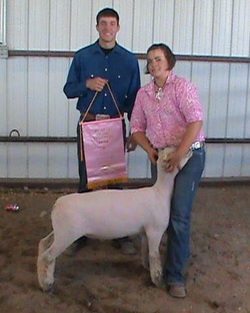 Santa Fe County, NM
RES GRAND MKT LAMB and CHAMPION SOUTHDOWN
Placed by Daniel Melendrez
---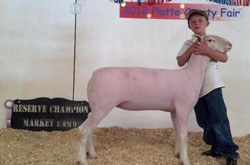 Platte County, WY
RES CHAMPION OVERALL MKT LAMB
Bred by GT Dorsets
Raised by Jim Meyer
---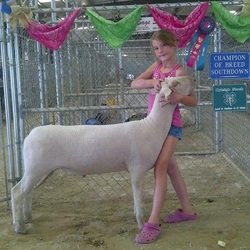 San Juan County, NM
CHAMPION SOUTHDOWN MKT LAMB
Placed by Jeff Greene
---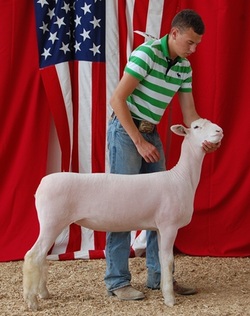 All American Jr. Show
2nd PLACE SLICK SHORN DORSET EWE LAMB

Midwest Jr. Preview Show
1st PLACE EWE LAMB



---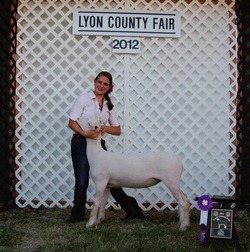 Lyon County, KS
CHAMPION DORSET BREEDING EWE
---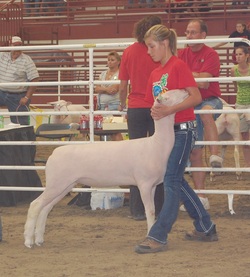 Howard County, NE
GRAND CHAMPION BREEDING EWE



---
2011 WINNERS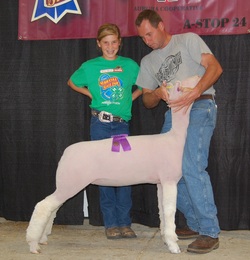 2011 Nebraska State Fair 4-H Show
CHAMPION WBI MARKET LAMB

---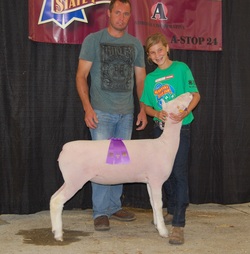 2011 Nebraska State Fair 4-H Show
CHAMPION DORSET BREEDING EWE

---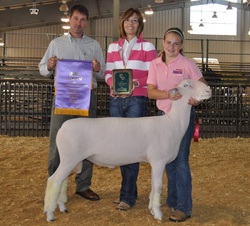 2011 Great Plains Regional Dorset Show
CHAMPION DORSET RAM
---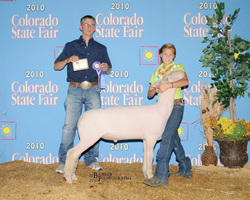 2010 Colorado State Fair
CHAMPION DORSET MARKET LAMB
---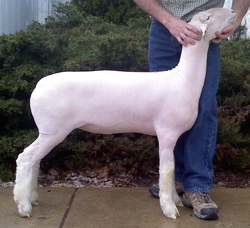 2010 High selling Dorset Premier 10 & Midwest Elite sales.




---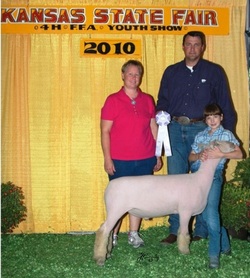 2010 Kansas State Fair
RESERVE CHAMPION SOUTHDOWN MARKET LAMB


---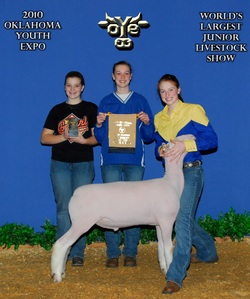 2010 Oklahoma Youth Expo
CHAMPION DORSET MARKET LAMB
Bred by Nathan Dorsets.

This lamb was sired by a GT Dorsets bred ram leased to Nathans and out of a daugher of their
GT Dorsets ram "Turbo".





---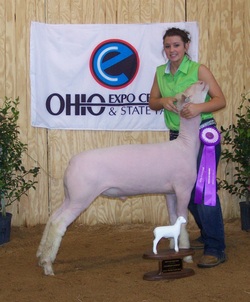 2009 Ohio State Fair Jr. Show
CHAMPION DORSET MARKET LAMB


---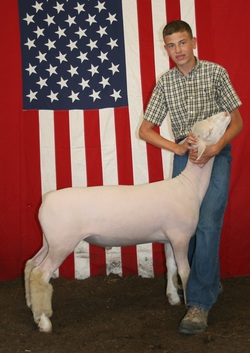 2009 All American Jr. Show
CHAMPION DORSET MARKET LAMB


---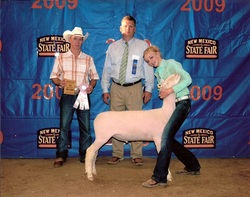 2009 New Mexico State Fair
RESERVE CHAMPION DORSET MARKET LAMB


---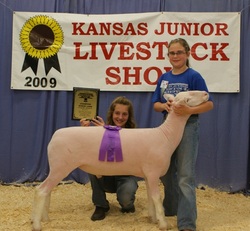 2009 Kansas Jr. Livestock Show
CHAMPION DORSET MARKET LAMB


---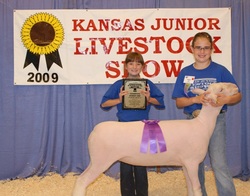 2009 Kansas Jr. Livestock Show
CHAMPION DORSET BREEDING EWE


---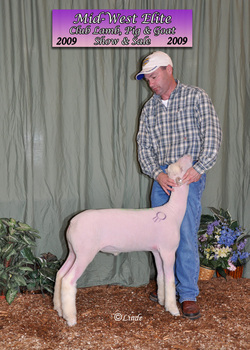 2009 Mid-West Elite
CHAMPION DORSET WETHER


---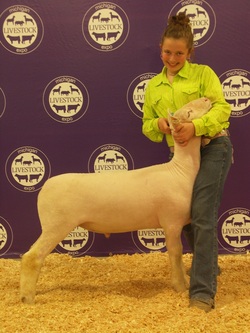 2009 Michigan Livestock Expo
CHAMPION DORSET MARKET LAMB


---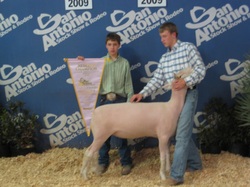 2009 San Antonio Jr. Livestock Show
RESERVE CHAMPION DORSET BREEDING EWE


---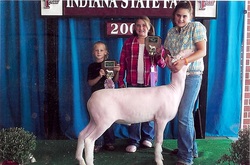 2008 Indiana State Fair
RESERVE CHAMPION WFX



---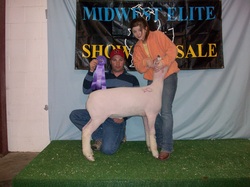 2008 Mid-West Elite
CHAMPION DORSET WETHER

---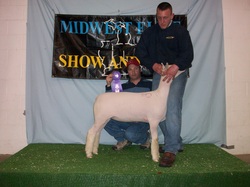 2008 Mid-West Elite
CHAMPION DORSET EWE


---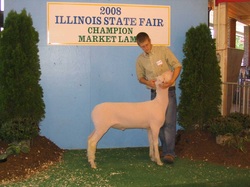 2008 Illinois State Fair Jr Show
RESERVE CHAMPION DORSET MARKET LAMB


---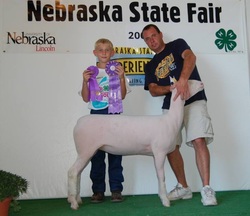 2008 Nebraska State Fair 4-H Show
CHAMPION DORSET


---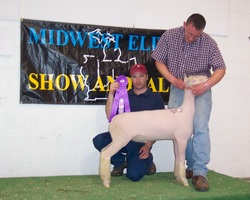 2007 Mid-West Elite
CHAMPION & HIGH SELLING DORSET WETHER



---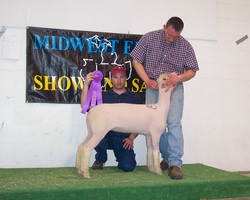 2007 Mid-West Elite
CHAMPION & HIGH SELLING DORSET EWE


---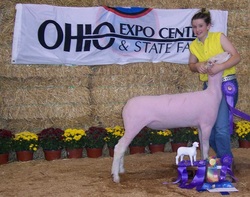 2007 Ohio State Fair Junior Show
CHAMPION DORSET
3rd OVERALL IN THE CARCASS CONTEST OF CHAMPIONS

Ohio State Fair Open Show
CHAMPION DORSET



---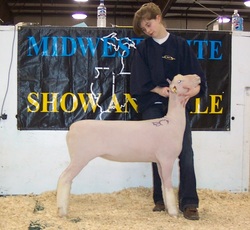 2006 Mid-West Elite Club Lamb Show & Sale
CHAMPION DORSET EWE


---